Saturday, March 03, 2007
Meet the new charts, same as the old charts
Just playing around with the data...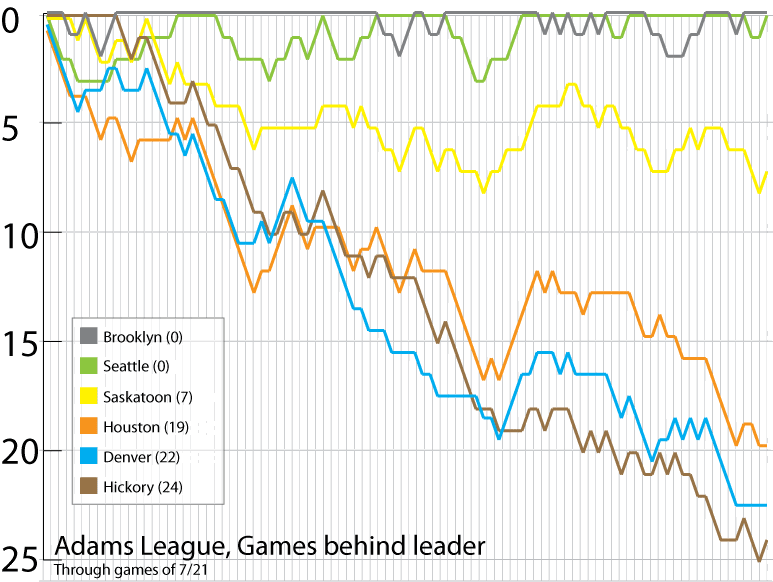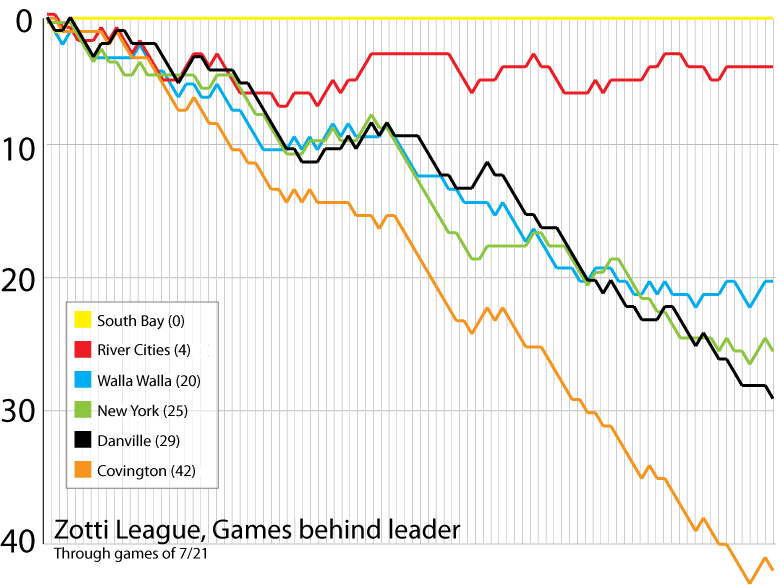 Preferences for the games back style versus the over .500 style? Suggestions for other stuff it might be cool to have a visual of?
Comments:
I like both styles, but I think this one gives a more realistic view of the races.
It's a shame that one game,
on Opening Day
, is keeping me from going wire-to-wire this year. Irony note: It was Nate and Sherman Wheeler that beat me, then. Time remains if they will prevent me from having 161 straight game days in first place or not.
I like both styles too, but I slightly prefer the original look. I think it gives a better look at the season as a whole. It probably depends on what you're looking to show.
Post a Comment
<< Home